Like many industries in the UK, the QSR (quick service restaurant) is a male-dominated sector, but things are changing. Kam Bains and her daughter, Simran (now a 'second generation' Papa Johns franchisee), are a prime example.
Kam and husband, Sukhy, joined Papa Johns as franchisees in 2011. "When I started, someone might come into a store looking for work and 'ask to speak to the boss'. They would be surprised when I said: 'You already are!' These days, that rarely happens, so times are certainly changing," said Kam.
"I've been fortunate to be able to bring up our daughter to believe women can do everything men can do. Now, aged 27, she oversees our whole franchised business – including outlets in Nottingham, Derby, Leicestershire and Lincolnshire, to name a few!
"Simran is basically our CEO. She looks after our 15 franchised Papa Johns stores, with four regional managers reporting into her every week, plus she has overall responsibility for our extended team of 300 people. Her economics degree from Nottingham University has helped prepare her for a career in business, but she also has an amazing capacity to handle pressure and thrives on responsibility, taking everything in her stride."
Simran started to learn the ropes from her parents aged 16. "Working part-time on weekends taught me essential customer service skills, alongside a team, understanding how everyone in the business plays their part to deliver our great pizza," she explained.
"From a female point of view there is no difference in capability. My mum showed me what's possible and I've been brought up with the confidence to follow in her footsteps. After university, dad had some health issues, so I stepped in to help. I've never looked back.
"We ensure there are no barriers or distinctions in our team. It means we promote purely on skills and experience, so there are opportunities for anyone to progress their career across any of our stores, if they are hungry enough.
"Most of our senior team have been with us from the start and we have been pleased to promote from within, rewarding skills, a positive attitude and hard work. This continuity is also great for our customers, as our team really know their jobs and can bake better pizza for everyone to enjoy.
"We often get college students, aged 16-18, plus overseas ones applying for part-time roles. We are positive proof, right at the start of their careers, that women do business well. We also highlight the career opportunities in the QSR industry for anyone who has the appetite to progress.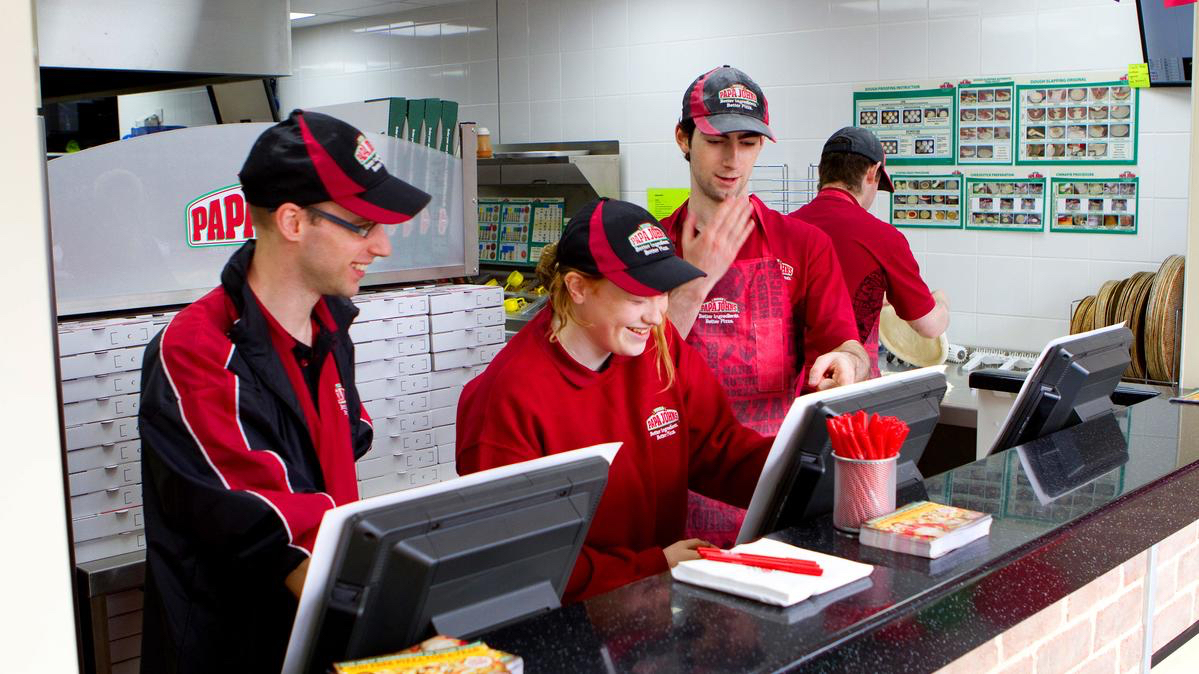 "The leadership team at Papa Johns, including our franchise business manager, Peter Patel, all promote inclusivity and have been incredibly supportive. This positivity has been key to our success. I might go to a meeting and sometimes be the only woman in the room, but I always feel respected and my ideas are welcomed. The Papa Johns culture judges people on competency – this would not be possible if there was any unconscious bias."
One challenge Kam did face as a woman was bringing up a young family and building a business at the same time. "It was tough, but we achieved growth through balance. When our children grew up, they helped us. We all do our bit as a family unit. Simran has now taken this to the next level, and I no longer even need to do the payroll!" she revealed.
"One of our stores in the Midlands has recently been named the first centre of excellence and Simran was instrumental in setting this up. In the future, the store will become a hub for training and helping grow new teams for other Papa Johns franchisees across the UK too, which is an incredible achievement.
"We are proud of our daughter and hope her work can inspire other young women to progress and excel in the QSR industry."